hoohoo, friends,
I have thought long about this. What 'this' is, you want to know? Well, this is all about queens in YA, and the roles they play. Because let's be honest, what role do the queens really play? I got the idea for this post, when I wrote my post on royal booktitles.
So, what is this all about? Since most of the royal YA-protagonists are either princes or princesses, I thought about the queens. Because they mostly have an unimportant role or are evil. Is there even anything inbetween, really? There are royal clichés and I have made it my duty, to take a deeper look into them.
Please note, that even if I try to keep it spoiler free, I won't be able to do write this without any spoilers.
---
As I said, most royal protagonists are either princes or princesses, with very few exceptions where the protagonist is an actual queen or is going to be one very soon in the series. And of course, the story focuses on the protagonist, who mostly is a little rebel who flees the palace to fall in love or to get away from their aweful parents; or they don't know they have royal blood *gasp*.
But when you look at the rest of their life, there is always a mother. I mean, they can't be born without them, can they? Here, we meet queen chliché #1: the dead queen.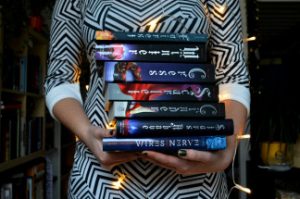 The dead queen is usually remembered as kind and has passed away too early. The whole country still loves her and the protagonist has her eyes, talks like her or reminds some elderly man of her. The dead queen probably died of a disease, was brutally murdered along with everyone else of the family or during childbirth. If the latter is the case, the protagonists often feels themselves responsible for her death. But the queen is never really gone, she is there in paintings, photos, memories. Maybe her spirit can even help the protagonist. Who knows?
While we're at helpful queenly spirits. Of course, the dead queen is not necessarily the protagonist's mother. She can also be dead for a long time but her ghosts lingers to help. Sarah J. Maas, I'm looking at you especially.
Another queen we probably all know, is the unimportant mother. Here, the queen still lives but her role is really, really small. She has birthed the protagonist and raised them, but these ungrateful brats don't even seem to care about her that much anymore. Instead, they get angry all the time, probably not the queen but the king, and run off to somewhere, not sparing a second thought for their mother. Maybe because the queen did not object, when the king did a bad thing, or because she simply stood with him. An example here would be The Kiss of Deception by Mary E. Pearson. Since I have not read book 2 and 3, I cannot say if the queen becomes more important. I doubt it, though. Please correct me, if I am wrong.
Another example is… Dorian Havilliard's mother in the Throne of Glass series. Does she have a name? I'm pretty sure she has, but she is unimportant enough for me to forget about it. Though I have to say the queen gets more screen time here, at least her son still cares about her.
The one queenly stereotype we all know, the classic one: the evil queen. The evil queen is probably also the one who can be found most often. Even in the old fairytales and myths we can already find evil queens. Why is it, that queens are often connected to evil? I mean let's take Snow White and all of its retellings (especially looking at the Lunar Chronicles by Marissa Meyer here). Why is the queen so vain she goes and and wants to kill some innocent girl?
In both of Sarah J. Maas' book series we can find evil queens. Both of them are quite cruel and hungry for power, making for the perfect antagonist.
There are not many queens I can think of, that are protagonists. There are the three girls from Three Dark Crowns by Kendare Blake who are all queens and trying to become the one Queen Supreme (if I can say it like that), and there is also Aelin Ashryver Galathynius. But apart from those, it is mostly princesses (or non-royalty who marry princes) that become queens sooner or later in a series.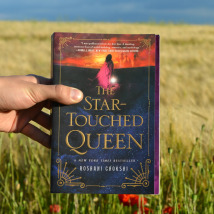 But why are most queens so unimportant?
In every contemporary YA novel, the mother has a bigger part, so why not in fantasy? Why does she never really have a say in anything, but is mostly loyal to the king? Why has she become so unimportant to her children? Where are my fierce queens who don't take shit and have opinions of their own and don't turn evil in the process? Where?
---
And that's it for today. I think I have forgotten a very important type of queen and if you know any more, make sure to tell me. Is there a queenly cliché that really annoys you? Or can you think of examples that go against those not-so important queens?
Love,
Kat