Hoohoo, guys.
Looking at my bookshelves, I have realized that I have not nearly enough diverse reads sitting there. So I went on the Internet and searched and here is what I found…. I shall mark books with a main character of colour with a blue star* and LGBT+ with a red plus +. It's of course possible that I've missed something or got something wrong. If I did, please tell me so!
---
With the Fire on High by Elizabeth Acevedo (7th May) *

With her daughter to care for and her abuela to help support, high school senior Emoni Santiago has to make the tough decisions, and do what must be done. The one place she can let her responsibilities go is in the kitchen, where she adds a little something magical to everything she cooks, turning her food into straight-up goodness. Still, she knows she doesn't have enough time for her school's new culinary arts class, doesn't have the money for the class's trip to Spain — and shouldn't still be dreaming of someday working in a real kitchen. But even with all the rules she has for her life — and all the rules everyone expects her to play by — once Emoni starts cooking, her only real choice is to let her talent break free.
---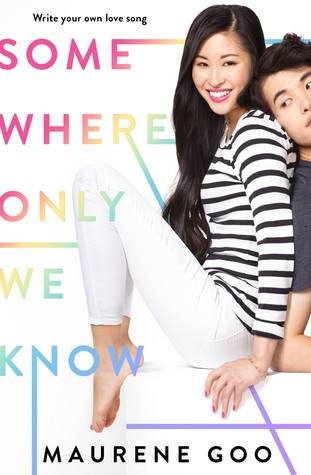 Somewhere only we know by Maurene Goo (7th May) *

10 00 p.m.: Lucky is the biggest K-pop star on the scene, and she's just performed her hit song "Heartbeat" in Hong Kong to thousands of adoring fans. She's about to debut on The Tonight Show in America, hopefully a breakout performance for her career. But right now? She's in her fancy hotel, trying to fall asleep but dying for a hamburger.
11 00 p.m.: Jack is sneaking into a fancy hotel, on assignment for his tabloid job that he keeps secret from his parents. On his way out of the hotel, he runs into a girl wearing slippers, a girl who is single-mindedly determined to find a hamburger. She looks kind of familiar. She's very cute. He's maybe curious.
12:00 a.m.: Nothing will ever be the same.
---
Kings, Queens, and In-Betweens by Tanya Boteju *+

Perpetually awkward Nima Kumara-Clark is bored with her insular community of Bridgeton, in love with her straight girlfriend, and trying to move past her mother's unexpected departure. After a bewildering encounter at a local festival, Nima finds herself suddenly immersed in the drag scene on the other side of town.
Macho drag kings, magical queens, new love interests, and surprising allies propel Nima both painfully and hilariously closer to a self she never knew she could be—one that can confidently express and accept love. But she'll have to learn to accept lost love to get there.
---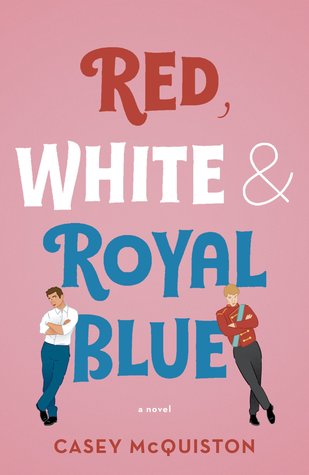 Red, White & Royal Blue by Casey McQuiston (14th May) +

First Son Alex Claremont-Diaz is the closest thing to a prince this side of the Atlantic. With his intrepid sister and the Veep's genius granddaughter, they're the White House Trio, a beautiful millennial marketing strategy for his mother, President Ellen Claremont. International socialite duties do have downsides—namely, when photos of a confrontation with his longtime nemesis Prince Henry at a royal wedding leak to the tabloids and threaten American/British relations.
The plan for damage control: staging a fake friendship between the First Son and the Prince. Alex is busy enough handling his mother's bloodthirsty opponents and his own political ambitions without an uptight royal slowing him down. But beneath Henry's Prince Charming veneer, there's a soft-hearted eccentric with a dry sense of humor and more than one ghost haunting him.
As President Claremont kicks off her reelection bid, Alex finds himself hurtling into a secret relationship with Henry that could derail the campaign and upend two nations. And Henry throws everything into question for Alex, an impulsive, charming guy who thought he knew everything: What is worth the sacrifice? How do you do all the good you can do? And, most importantly, how will history remember you?
---
We Hunt the Flame by Hafsah Faizal (14th May) *
(Sands of Arawiya #1)
Zafira is the Hunter, disguising herself as a man when she braves the cursed forest of the Arz to feed her people. Nasir is the Prince of Death, assassinating those foolish enough to defy his autocratic father, the king. If Zafira was exposed as a girl, all of her achievements would be rejected; if Nasir displayed his compassion, his father would punish him in the most brutal of ways.
Both are legends in the kingdom of Arawiya—but neither wants to be.
War is brewing, and the Arz sweeps closer with each passing day, engulfing the land in shadow. When Zafira embarks on a quest to uncover a lost artifact that can restore magic to her suffering world and stop the Arz, Nasir is sent by the king on a similar mission: retrieve the artifact and kill the Hunter. But an ancient evil stirs as their journey unfolds—and the prize they seek may pose a threat greater than either can imagine.
---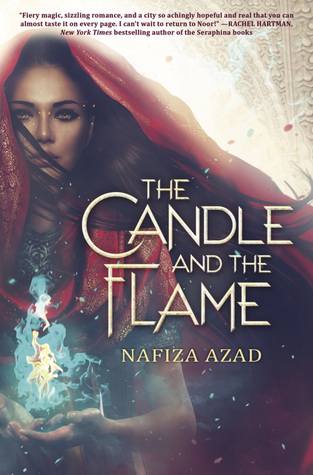 The Candle and the Flame by Nafiza Azad (14th May) *

Fatima lives in the city of Noor, a thriving stop along the Silk Road. There the music of myriad languages fills the air, and people of all faiths weave their lives together. However, the city bears scars of its recent past, when the chaotic tribe of Shayateen djinn slaughtered its entire population — except for Fatima and two other humans. Now ruled by a new maharajah, Noor is protected from the Shayateen by the Ifrit, djinn of order and reason, and by their commander, Zulfikar.
But when one of the most potent of the Ifrit dies, Fatima is changed in ways she cannot fathom, ways that scare even those who love her. Oud in hand, Fatima is drawn into the intrigues of the maharajah and his sister, the affairs of Zulfikar and the djinn, and the dangers of a magical battlefield.

---
The lost Coast by Amy Rose Capetta (14th May)+

Danny didn't know what she was looking for when she and her mother spread out a map of the United States and Danny put her finger down on Tempest, California. What she finds are the Grays: a group of friends who throw around terms like queer and witch like they're ordinary and everyday, though they feel like an earthquake to Danny. But Danny didn't just find the Grays. They cast a spell that calls her halfway across the country, because she has something they need: she can bring back Imogen, the most powerful of the Grays, missing since the summer night she wandered into the woods alone. But before Danny can find Imogen, she finds a dead boy with a redwood branch through his heart. Something is very wrong amid the trees and fog of the Lost Coast, and whatever it is, it can kill.
---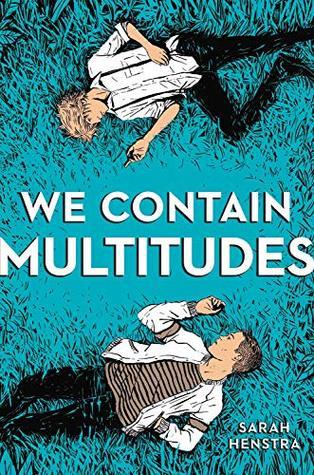 We contain multitudes by Sarah Henstra (14th May) +
Jonathan Hopkirk and Adam "Kurl" Kurlansky are partnered in English class, writing letters to one another in a weekly pen pal assignment. With each letter, the two begin to develop a friendship that eventually grows into love. But with homophobia, bullying, and devastating family secrets, Jonathan and Kurl struggle to overcome their conflicts and hold onto their relationship…and each other.
This rare and special novel celebrates love and life with engaging characters and stunning language, making it perfect for fans of Jandy Nelson, Nina LaCour, and David Levithan.
---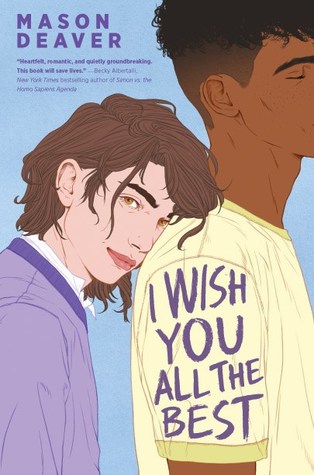 I wish you all the best by Mason Deaver (14th May) +*

When Ben De Backer comes out to their parents as nonbinary, they're thrown out of their house and forced to move in with their estranged older sister, Hannah, and her husband, Thomas, whom Ben has never even met. Struggling with an anxiety disorder compounded by their parents' rejection, they come out only to Hannah, Thomas, and their therapist and try to keep a low profile in a new school.
But Ben's attempts to survive the last half of senior year unnoticed are thwarted when Nathan Allan, a funny and charismatic student, decides to take Ben under his wing. As Ben and Nathan's friendship grows, their feelings for each other begin to change, and what started as a disastrous turn of events looks like it might just be a chance to start a happier new life.
---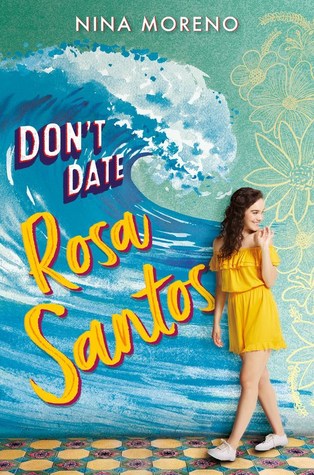 Don't date Rosa Santos by Nina Moreno (14th May) *

Rosa Santos is cursed by the sea-at least, that's what they say. Dating her is bad news, especially if you're a boy with a boat.
But Rosa feels more caught than cursed. Caught between cultures and choices. Between her abuela, a beloved healer and pillar of their community, and her mother, an artist who crashes in and out of her life like a hurricane. Between Port Coral, the quirky South Florida town they call home, and Cuba, the island her abuela refuses to talk about.
As her college decision looms, Rosa collides-literally-with Alex Aquino, the mysterious boy with tattoos of the ocean whose family owns the marina. With her heart, her family, and her future on the line, can Rosa break a curse and find her place beyond the horizon?
---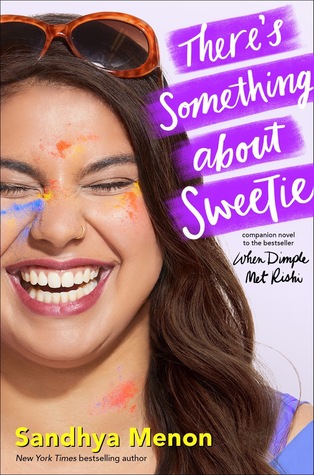 There's something about Sweetie by Sandhya Menon (14th May) *

Ashish Patel didn't know love could be so…sucky. After he's dumped by his ex-girlfriend, his mojo goes AWOL. Even worse, his parents are annoyingly, smugly confident they could find him a better match. So, in a moment of weakness, Ash challenges them to set him up.
The Patels insist that Ashish date an Indian-American girl—under contract. Per subclause 1(a), he'll be taking his date on "fun" excursions like visiting the Hindu temple and his eccentric Gita Auntie. Kill him now. How is this ever going to work?
Sweetie Nair is many things: a formidable track athlete who can outrun most people in California, a loyal friend, a shower-singing champion. Oh, and she's also fat. To Sweetie's traditional parents, this last detail is the kiss of death.
Sweetie loves her parents, but she's so tired of being told she's lacking because she's fat. She decides it's time to kick off the Sassy Sweetie Project, where she'll show the world (and herself) what she's really made of.
Ashish and Sweetie both have something to prove. But with each date they realize there's an unexpected magic growing between them. Can they find their true selves without losing each other?
---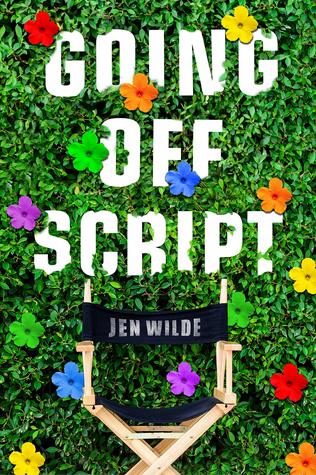 Going Off-Script by Jen Wilde (21st May) +

Seventeen-year-old Bex is thrilled when she gets an internship on her favorite tv show, Silver Falls. Unfortunately, the internship isn't quite what she expected… instead of sitting in a crowded writer's room volleying ideas back and forth, Production Interns are stuck picking up the coffee.
Determined to prove her worth as a writer, Bex drafts her own script and shares it with the head writer―who promptly reworks it and passes it off as his own! Bex is understandably furious, yet…maybe this is just how the industry works? But when they rewrite her proudly lesbian character as straight, that's the last straw! It's time for Bex and her crush to fight back.
---
Let me hear a Rhyme by Tiffany D. Jackson (21st May) *

Biggie Smalls was right. Things done changed. But that doesn't mean that Quadir and Jarrell are okay letting their best friend Steph's tracks lie forgotten in his bedroom after he's killed—not when his beats could turn any Bed-Stuy corner into a celebration, not after years of having each other's backs.
Enlisting the help of Steph's younger sister, Jasmine, Quadir and Jarrell come up with a plan to promote Steph's music under a new rap name: The Architect. Soon, everyone in Brooklyn is dancing to Steph's voice. But then his mixtape catches the attention of a hotheaded music rep and—with just hours on the clock—the trio must race to prove Steph's talent from beyond the grave.
Now, as the pressure—and danger—of keeping their secret grows, Quadir, Jarrell, and Jasmine are forced to confront the truth about what happened to Steph. Only each has something to hide. And with everything riding on Steph's fame, together they need to decide what they stand for before they lose everything they've worked so hard to hold on to—including each other.
---
Amelia Westlake was never here by Erin Gough (21st May) +

Harriet Price is the perfect student: wealthy, smart, over-achieving. Will Everhart, on the other hand, is a troublemaker who's never met an injustice she didn't fight. When their swim coach's inappropriate behavior is swept under the rug, the unlikely duo reluctantly team up to expose his misdeeds, pulling provocative pranks and creating the instantly legendary Amelia Westlake–an imaginary student who helps right the many wrongs of their privileged institution. But as tensions burn throughout their school–who is Amelia Westlake?–and between Harriet and Will, how long can they keep their secret? How far will they go to make a difference? And when will they realize they're falling for each other?
---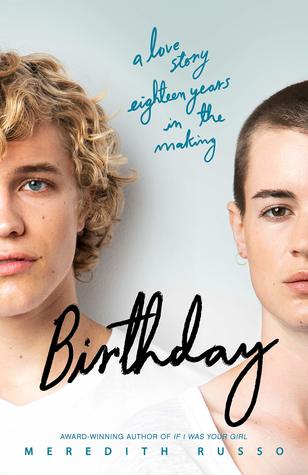 Birthday by Meredith Russo (21st May) +

Two kids, Morgan and Eric, are bonded for life after being born on the same day at the same time. We meet them once a year on their shared birthday as they grow and change: as Eric figures out who he is and how he fits into the world, and as Morgan makes the difficult choice to live as her true self. Over the years, they will drift apart, come together, fight, make up, and break up—and ultimately, realize how inextricably they are a part of each other.
---
These Witches don't burn by Isabel Sterling (28th May)
(These Witches don't burn #1) +

Hannah's a witch, but not the kind you're thinking of. She's the real deal, an Elemental with the power to control fire, earth, water, and air. But even though she lives in Salem, Massachusetts, her magic is a secret she has to keep to herself. If she's ever caught using it in front of a Reg (read: non-witch), she could lose it. For good. So, Hannah spends most of her time avoiding her ex-girlfriend (and fellow Elemental Witch) Veronica, hanging out with her best friend, and working at the Fly by Night Cauldron selling candles and crystals to tourists, goths, and local Wiccans.
But dealing with her ex is the least of Hannah's concerns when a terrifying blood ritual interrupts the end-of-school-year bonfire. Evidence of dark magic begins to appear all over Salem, and Hannah's sure it's the work of a deadly Blood Witch. The issue is, her coven is less than convinced, forcing Hannah to team up with the last person she wants to see: Veronica.
While the pair attempt to smoke out the Blood Witch at a house party, Hannah meets Morgan, a cute new ballerina in town. But trying to date amid a supernatural crisis is easier said than done, and Hannah will have to test the limits of her power if she's going to save her coven and get the girl, especially when the attacks on Salem's witches become deadlier by the day.
---
I love you so Mochi by Sarah Kuhn (28th May) *

Kimi Nakamura loves a good fashion statement. She's obsessed with transforming everyday ephemera into Kimi Originals: bold outfits that make her and her friends feel brave, fabulous, and like the Ultimate versions of themselves. But her mother sees this as a distraction from working on her portfolio paintings for the prestigious fine art academy where she's been accepted for college. So when a surprise letter comes in the mail from Kimi's estranged grandparents, inviting her to Kyoto for spring break, she seizes the opportunity to get away from the disaster of her life.
When she arrives in Japan, she loses herself in Kyoto's outdoor markets, art installations, and cherry blossom festival–and meets Akira, a cute med student who moonlights as a costumed mochi mascot. What begins as a trip to escape her problems quickly becomes a way for Kimi to learn more about the mother she left behind, and to figure out where her own heart lies.
---
Other words for home by Jasmine Warga (28th May) *

Jude never thought she'd be leaving her beloved older brother and father behind, all the way across the ocean in Syria. But when things in her hometown start becoming volatile, Jude and her mother are sent to live in Cincinnati with relatives.
At first, everything in America seems too fast and too loud. The American movies that Jude has always loved haven't quite prepared her for starting school in the US—and her new label of "Middle Eastern," an identity she's never known before. But this life also brings unexpected surprises—there are new friends, a whole new family, and a school musical that Jude might just try out for. Maybe America, too, is a place where Jude can be seen as she really is.
---
The Wise and the Wicked by Rebecca Podos (28th May) +

Ruby Chernyavsky has been told the stories since she was a child: The women in her family, once possessed of great magical abilities to remake lives and stave off death itself, were forced to flee their Russian home for America in order to escape the fearful men who sought to destroy them. Such has it always been, Ruby's been told, for powerful women. Today, these stories seem no more real to Ruby than folktales, except for the smallest bit of power left in their blood: when each of them comes of age, she will have a vision of who she will be when she dies—a destiny as inescapable as it is inevitable. Ruby is no exception, and neither is her mother, although she ran from her fate years ago, abandoning Ruby and her sisters. It's a fool's errand, because they all know the truth: there is no escaping one's Time.
Until Ruby's great-aunt Polina passes away, and, for the first time, a Chernyavsky's death does not match her vision. Suddenly, things Ruby never thought she'd be allowed to hope for—life, love, time—seem possible. But as she and her cousin Cece begin to dig into the family's history to find out whether they, too, can change their fates, they learn that nothing comes without a cost. Especially not hope.
---
And here we have the books that piqued my interest. Do you know an yof them? Do you plan to read any of them?
---
Until next time,