Emily Henry romances have a very special place in my heart. So of course I absolutely needed to read Happy Place as soon as I could and when I was approved for an ARC, I was so happy! I had very high expectations, but were they met? Continue reading to find out.
---

Synopsis:
Harriet and Wyn have been the perfect couple since they met in college—they go together like salt and pepper, honey and tea, lobster and rolls. Except, now—for reasons they're still not discussing—they don't.
They broke up six months ago. And still haven't told their best friends.
Which is how they find themselves sharing the largest bedroom at the Maine cottage that has been their friend group's yearly getaway for the last decade. Their annual respite from the world, where for one vibrant, blue week they leave behind their daily lives; have copious amounts of cheese, wine, and seafood; and soak up the salty coastal air with the people who understand them most.
Only this year, Harriet and Wyn are lying through their teeth while trying not to notice how desperately they still want each other. Because the cottage is for sale and this is the last week they'll all have together in this place. They can't stand to break their friends' hearts, and so they'll play their parts. Harriet will be the driven surgical resident who never starts a fight, and Wyn will be the laid-back charmer who never lets the cracks show. It's a flawless plan (if you look at it from a great distance and through a pair of sunscreen-smeared sunglasses). After years of being in love, how hard can it be to fake it for one week…in front of those who know you best?
Book: Happy Place | Author: Emily Henry | Publisher: Penguin UK | Release Date: 27.04.2023 | Pages: 388 | Genre: Romance | Rep: depression, Black lesbian side character, wlw relationship between side characters | TW: loss of loved ones, grief, alcohol
---

Review:
*note: I received this book from the publisher via NetGalley in exchange for an honest review*
Listen. There is just something about Emily Henry's romances. Something that makes me fall in love not only with the stories but also with reading itself. I love reading, always, don't get me wrong. But Emily Henry's words always fill me with such a love for the written word and the world and love. Yes, a love for love. I don't know how she does it, but as soon as I start a book by Emily Henry, I cannot stop reading. Happy Place was no different. I was absolutely and totally invested in the story from the very first sentence.
First of all, the atmosphere of the book came across so well. It was summery, full of tension, somewhat melancholic, the end and the start of something. There is all the easiness of knowing people for years, the way things just click and are self-explanatory but there is also the tension of having secrets. There's the summer holidays that are possibly the last ones ever at a place the whole friend group went to for ages, there's something ending but that also means that new possibilities are awaiting. It was all so well put into words, that I could feel the summer breeze on my skin, imagine how people pad into the kitchen in the morning, how there is so much hope and purpose and history everywhere.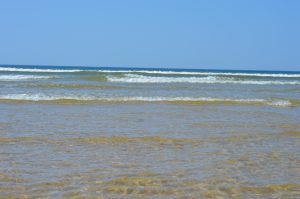 The book starts out on a lighter note and only scratches at the surface of what's to come. But thanks to the characters having all this history and the hints here and there, along with throwback scenes, make the story deeper quickly and it was very easy for me to just let myself get captured by the story entirely. It was easy to get to know the characters and the dynamics of the friend group.
I really, really loved the group. They are not only friends, they are family and I'm nothing if not a sucker for the found-family-trope. I enjoyed how different the characters were but how well they functioned with and complemented each other. Everybody brought something else to the group. It was highly enjoyable to read about their past and present and dreams for the future. The friendship played such a big role in Happy Place and I'm very glad for it! I simply adored this group and I'd read many more books about them.
Of course, I also enjoyed the romance. A lot. Emily Henry really takes all of my favourite tropes and makes amazing things with them. Second chances are something I could read endlessly, I love when there's history between the characters already and we get to explore their feelings and why they need that second chance in the first place. I liked that the two of them have such a big understanding for each other but also want to protect themselves and how they manage to get through their problems. There were so many little lovely details to their relationship that I loved and treasured.
Happy Place is definitely one of my favourite books of the year. It's only March but I know that much. The attention to the little things that make relationships into something real, the wonderful characters and the whole setting make for a perfect book. Yes, I'm going out and say what this book is to me: perfect. I simply loved it and I wish I could live in it. Happy Place is my happy place.
Rating: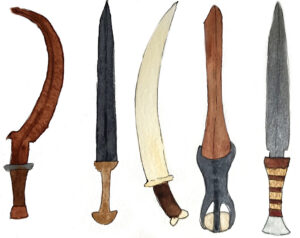 ---
YOU MIGHT ENJOY HAPPY PLACE IF YOU LIKE…
friends to lovers | second chance romances | friend groups | found family | summer holidays | forced proximity | there was only one bed | history between the characters | character development | jokes between friends | attention to detail
Interested in other books by Emily Henry? Check out my post about her previous romances, People We Meet on Vacation, Book Lovers, and Beach Read.

---

Have you read Happy Place or plan to? Have you read any other books by Emily Henry? Can you recommend any books with the second chance trope? What are your favourite friend groups?
---
Until next time,