Hoohoo guys.

Here I am with more queer book recommendations! I'll say this now: I'm kind of disappointed. I only found four (YA) books released in July that have LGBT+ content. Is this serious? Or am I just too stupid to use the internet? If you know of any more queer July releases please tell me so I can add them to this list.I don't want to believe there are only four books.
---
Destroy all monsters by Sam J. Miller (2nd July)
Solomon and Ash both experienced a traumatic event when they were twelve.
Ash lost all memory of that event when she fell from Solomon's treehouse. Since then, Solomon has retreated further and further into a world he seems to have created in his own mind. One that insulates him from reality, but crawls with foes and monsters . . . in both animal and human form.
As Solomon slips further into the place he calls Darkside, Ash realizes her only chance to free her best friend from his pain is to recall exactly what happened that day in his backyard and face the truth—together.
---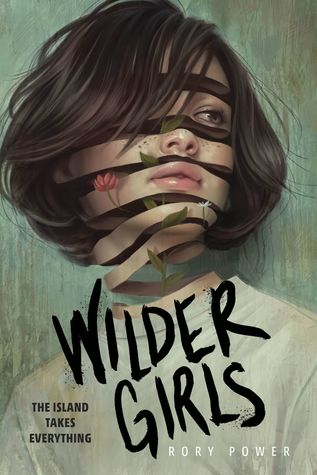 Wilder Girls by Rory Power (9th July)
It's been eighteen months since the Raxter School for Girls was put under quarantine. Since the Tox hit and pulled Hetty's life out from under her.
It started slow. First the teachers died one by one. Then it began to infect the students, turning their bodies strange and foreign. Now, cut off from the rest of the world and left to fend for themselves on their island home, the girls don't dare wander outside the school's fence, where the Tox has made the woods wild and dangerous. They wait for the cure they were promised as the Tox seeps into everything.
But when Byatt goes missing, Hetty will do anything to find her, even if it means breaking quarantine and braving the horrors that lie beyond the fence. And when she does, Hetty learns that there's more to their story, to their life at Raxter, than she could have ever thought true.
---
Me, myself & Him by Christ Tebbetts (9th July)
When Chris Schweitzer takes a hit of whippets and passes out face first on the cement, his nose isn't the only thing that changes forever. Instead of staying home with his friends for the last summer after high school, he's shipped off to live with his famous physicist but royal jerk of a father to prove he can "play by the rules" before Dad will pay for college.
Or . . . not.
In an alternate time line, Chris's parents remain blissfully ignorant about the accident, and life at home goes back to normal–until it doesn't. A new spark between his two best (straight) friends quickly turns Chris into a (gay) third wheel, and even worse, the truth about the whippets incident starts to unravel. As his summer explodes into a million messy pieces, Chris wonders how else things might have gone. Is it possible to be jealous of another version of yourself in an alternate reality that doesn't even exist?
---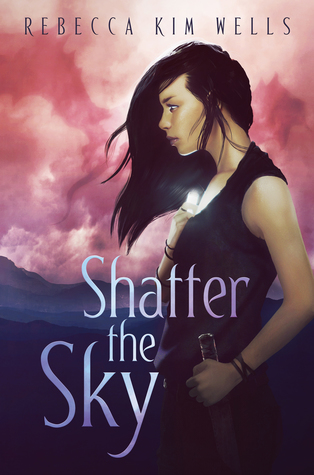 Shatter the Sky by Rebecca Kim Wells (30th July)
Raised among the ruins of a conquered mountain nation, Maren dreams only of sharing a quiet life with her girlfriend Kaia—until the day Kaia is abducted by the Aurati, prophetic agents of the emperor, and forced to join their ranks. Desperate to save her, Maren hatches a plan to steal one of the emperor's coveted dragons and storm the Aurati stronghold.
If Maren is to have any hope of succeeding, she must become an apprentice to the Aromatory—the emperor's mysterious dragon trainer. But Maren is unprepared for the dangerous secrets she uncovers: rumors of a lost prince, a brewing rebellion, and a prophecy that threatens to shatter the empire itself. Not to mention the strange dreams she's been having about a beast deep underground…
With time running out, can Maren survive long enough to rescue Kaia from impending death? Or could it be that Maren is destined for something greater than she could have ever imagined?
---
And that's it already? Do you know any of the books? Do you plan to read one of them?
---
Until next time,