WERBUNG / ADVERTISEMENT
*I received this book in exchange for an honest review*
What is it about?
Jamie Goldberg is cool with volunteering for his local state candidate – as long as he's behind the scenes. There's no way he'd ever knock on doors to ask people for their votes…until he meets Maya.
Maya Rehman's having the worst Ramadan ever. Her best friend is too busy to hang out, her summer trip is cancelled, her parents are separating and now her mother thinks the solution to her problems is political canvassing – with some awkward guy she hardly knows …
Going door to door isn't exactly glamorous, but maybe it's not the worst thing in the world. After all, the polls are getting closer – and so are Maya and Jamie. Mastering local activism is one thing. Navigating the cross-cultural crush of the century is another thing entirely. (goodreads)

Book: Yes No Maybe So | Authors: Becky Albertalli, Aisha Saeed | Publisher: Simon and Schuster UK | Pages: 368 | Published: 4th February 2020 | Genre: contemporary YA | Rep: Jewish, muslim, Pakistani-American muslim, black, gay, queer (not labeled) | TW: racism, islamophobia, anti-semitism
What did I think?
I went into this, thinking it would be a cute summer romance story with a bit of politics. And I was both right and wrong. It was definitely a cute summer romance story, but politics and religion are both central topics being discussed as well. I was so positively surprised by this!
I have to admit I don't know everything about American politics. So I had to look some things up, especially on the electing and voting system because it's really different from Germany. What I want to say is: if you're not American you should probably read up on their voting system. Also, what's the thing with Target? It sounds like Disneyland for staying-at-home-for-the-summer people?
Anyways. I already loved the authors' note in the beginning. Reading it, I knew what I was up for. It was a political beginning and the book itself was super political which was amazing. It all starts out with Maya and Jamie having to canvass against their will. Maya does it to get a car, Jamie does it because his whole family is super involved with the election campaign of the Democrats. The two were childhood friends but they lost contact until they're forced to work together. Much has changed, but they soon find reconnect and become friends. As they go from door to door, they learn a lot about each other and about the world they live in. What they thought would be a bit of campaigning turns out to get much more serious, the more they get involved. They both experience injustice and prejudice from anti-semitic and islamophobic people, and they decide to act against it. Both of them grow and learn so much during the story, they find their voices.
And all the while, they not only have to deal with politics, but also their everyday life. Jamie's chaotic, but amazing family is stressing about his sister's bat mitzvah and Maya's family is kind of breaking apart. I enjoyed how all of that was interwoven with politics to make for a great plot. And it was really diverse as well, in a really casual way and I loved that as well! There were black and brown people, muslims, jews and christians, gay and queer people.
I absolutely enjoyed the book up until it was time for some drama. The drama was unnecessary and was solved in an unsatisfying way. The ending in general felt a bit rushed and didn't quite fit the rest of the book, which was rather slow paced.
To sum it up: I liked this story a lot! It has amazing, sweet characters, covers important topics in a great way and has some good messages. The most important thing is: Go vote. If you're old enough. If not, inform yourself about politics and politicians in your area. Get other people to vote. Voting is important. Really, forking important.
Rating: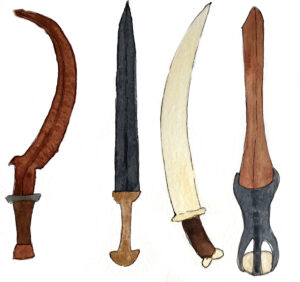 Thanks so much to Simon & Schuster and NetGalley for providing me with a copy of this book!