WERBUNG/ADVERTISEMENT
I was given this book as a review copy in exchange for my honest opinion.
What is it about?
Welcome to the dizzying heights of New York's Upper East Side: where privilege, partying and scandal rules.
And Anna K knows the rules by heart. Beautiful, rich and popular, she takes care to maintain her status as the perfect girlfriend, daughter and student.
Then a chance encounter at Grand Central station with notorious playboy Alexi 'Count' Vronsky changes everything. Anna knows she needs to avoid Alexi, but sometimes fate has other plans . . .
Soon Anna finds it impossible to resist him, and finds herself willing to risk everything she has to be with him – no matter the consequences. (goodreads)
Book: Anna K. | Author: Jenny Lee | Publisher: Penguin | Pages: 400 | Release Date: 5th March 2020 | Genre: contemporary YA romance, retelling | Rep: Korean-American, Korean, black, jewish, queer (not labeled, but sapphic), anxiety, depression, adoption | TW: anxiety, depression, alcohol and drug abuse, death, OD, cheating, sexism, racism, sex, leaking of sex tape, questional consent
What did I think?
So this is a Anna Karenina retelling. I didn't remember much about Anna Karenina, just some things about the ending but of course I also just ignored what I knew and pretended I knew nothing. So I went into this book, not having any expectations really but… woah. This book was a retelling yes, but it could very well be an entire season of Gossip Girl.
At first, I really had quite a few problems with this book. I couldn't stand any of the characters at first, they all were kind of bratty rich kids from New York high society who just threw around their money and having sex with anything not up on a tree by three. Parties, drugs, expensive clothes and cars. And nobody really reflected on what they were doing until the bad stuff starts to happen.
The thing is, there was some amazing character development there. And while I couldn't get into the story at first, my opinion completely changed and I ended up loving the book.
The story is centered around Anna, her brother Steven and their friends. The story starts out with Steven cheating on his girlfriend Lolly. He doesn't know what to do, so he calls his sister for help, his perfect sister who has the perfect boyfriend, the perfect reputation, the perfect grades.
So except for Anna and Dustin, I found every single person in this book to be horrible at first. I got so annoyed at them. At one point I actually ranted to friends and called the book a "misogynist shit show". But. And here comes the big but. I did not expect it to become so good? I wasn't looking at the book as a whole at that point and I actually feel bad about it. So, before I ramble on, let's bring some more structure into this.
The whole group are teenagers from 15-19, with Anna's boyfriend Alexander being the oldest at 19. And you know what? On an emotional level they totally act like teenagers. Which is annoying while I read it but in hindsight I actually liked it? Does that make sense? They're rich, privileged teenager and they totally act on it. They're spoiled and selfish and think the world is turning around them. They're gorgeous, they're all powerful in some way. But you know what they say: the higher you climb, the lower you fall.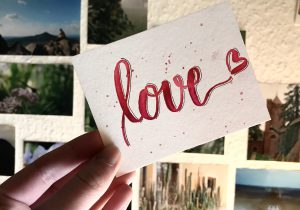 But each and every single person has something happening to them that opens their eyes in some ways. The development was amazing and so well written. I definitely did not see it coming. They grew so much and actually became quite wise. The youngest in the group became the wisest and also my favourite character. Everyone in the group learns so much during the story, they suddenly have a lot to put up with and deal with actual problems.
I totally loved the group dynamic.  loved their drama and the romances that awaken and die and I especially enjoyed the love between siblings and between friends. The journey from almost-strangers to a tight knit group was just so much fun to read.
The only thing I was constantly annoyed with was the writing. While the writing style wasn't bad, the choice of words sometimes made me cringe so hard. I don't know if younger people really talk like that but bruh. I had to read "I transformed from virgitarian to carni-whore" and boy do I not ever in my life want to read that again. I also don't want to see another "V-train leaving the station". I'm sorry but no. Just no.
So all of that said and my initial problems, I very much enjoyed Anna K. I'm a sucker for character driven stories and I love seeing character development (it's one of the most important things for me in a story) and there was so much of it. There were so many emotions, love and heartbreak, happiness and anger, sadness and hope and I suffered through all of them alongside the characters. This is an incredibly well woven story.
Rating: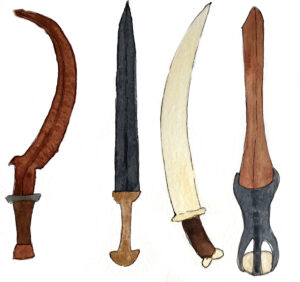 Thank you so much to Penguin UK for providing me with a copy of this!