WERBUNG/ADVERTISEMENT
*I got this copy in exchange for an honest review*
What is it about?
Everyone at the prestigious Bexley School believes that Sage Morgan and Charlie Carmichael are meant to be….that it's just a matter of time until they realize that they are actually in love.
When Luke Morrissey shows up on the Bexley campus his presence immediately shakes things up. Charlie and Luke are drawn to each other the moment they meet, giving Sage the opportunity to steal away to spend time with Charlie's twin brother, Nick.
But Charlie is afraid of what others will think if he accepts that he has much more than a friendship with Luke. And Sage fears that things with Nick are getting too serious too quickly. The duo will need to rely on each other and their lifelong friendship to figure things out with the boys they love. (goodreads)

Book: If we were Us | Author: K.L. Walther | Publisher: Sourcebooks Fire | Release Date: 1st June 2020 | Pages: 368 | Genre: contemporary YA | Rep: gay, Japanese-American
What did I think?
I went into this book expecting a cute story about the bestest of friends and a faux love triangle and on that front, I was definitely not disappointed. I just love friendships so, so much. And I definitely enjoyed this book, even though there were some small things that irked me.
The characters
Sage? Amazing. Cool. Love her. She's confident and such a nice, sweet character. If someone needs her, she'll be there, especially when it's Luke or Charlie needing her. Sage is extremely loyal to her loved ones. I also understood her struggles very well. She's generally such a relatable character.
While I got annoyed with Charlie from time to time, I think he and the struggles and problems he had were really well written. He's still figuring out his life and what he wants to do with it, he is trying to work out who he is and who he wants to be. I believe that many young people are going through the same stuff he is going through so I'm pretty sure he is relatable for many teenagers, especially closeted ones.
Nick is caring and sweet and more on the quiet side. I liked him. But I thought some of his actions were too rash and not thought through. I liked Luke though. He is such a cool character, a bit shy but incredibly smart and has a good sense of humor. I also liked the friendships between those characters but also with others. The friendships were the best about this book, with everyone trash talking, being supportive of each other, having fun but also having secrets. The portrayal of friendships was so good and so realistic. Especially Charlie and Sage had such a beautiful friendship. It's such an unconditional love for each other, I could read about them saving each other's asses all day. I LOVE THEM.
The romances were a whole other things. Some drama and heartbreak could have been avoided so easily if they just talked to each other. Drama due to miscommunication or a lack of communication is a thing I absolutely can't stand. *Beware, next sentence contains a spoiler which I'm whiting out* I'm also tired of the I-can-only-be-with-you-if-you're-out-trope.
The world building
This one, I loved! I wish I could just drive around the campus of Bexley on my own bike and just look at all the dorm rooms and the different school buildings and look at the stars at night and run from lesson to lesson and study in the library while watching other people. I could imagine everything so well.
The writing
I liked the writing in general. It was fitting for this novel. The problem was that there were no differences between Sage and Charlie's voices. I had to go back sometimes and check whose chapter I was currently reading. I also think some scenes / chapters could have been longer. They sometimes end abruptly and I just thought "and where's the rest?" This especially happened when there was an event that was talked about for pages before but then was only mentioned in passing or for half a chapter.
Overall
This was a solid novel with wonderful characters that have so much love to give and give it to their wonderful friends. It was full of humor and great world building and I read it in one day, I just couldn't stop myself.
Rating: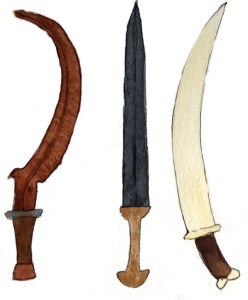 Thanks to Sourcebooks Fire for this copy!!