Book: Somewhere only we know | Author: Maurene Goo | Publisher: Farrar, Straus & Giroux | Published: 7th May, 2019 | Pages: 336 (Paperback) | Genre: contemporary YA | Rep: Korean MC & Love Interest, anxiety
What's it about?
10 00 p.m.: Lucky is the biggest K-pop star on the scene, and she's just performed her hit song "Heartbeat" in Hong Kong to thousands of adoring fans. She's about to debut on The Tonight Show in America, hopefully a breakout performance for her career. But right now? She's in her fancy hotel, trying to fall asleep but dying for a hamburger.
11 00 p.m.: Jack is sneaking into a fancy hotel, on assignment for his tabloid job that he keeps secret from his parents. On his way out of the hotel, he runs into a girl wearing slippers, a girl who is single-mindedly determined to find a hamburger. She looks kind of familiar. She's very cute. He's maybe curious.
12:00 a.m.: Nothing will ever be the same. (goodreads)

What did I think?
I enjoyed this book so, so much. It was cute and fun with easy, fluent writing and two different voices. The characters in this book are each amazing in their own way. Lucky is a big K-Pop star who has to live after strict rules and is actually kind of done with it. What she thinks and how she acts don't always go well together, especially because she is actually really smart and knows she's living her dream. Lucky can be loud and reckless, but she is also this innocent star everyone wants to see in her. She has a private and a famous side but somehow manages to keep it together.
Jack's big dream is to work as a photographer but knows his parents won't be happy about it, so he lives his passion in secret as a tabloid reporter. He's brave and quirky and has a great deal of charm. He's kind of living by the day but always there if somebody needs him. He has a good heart and gentle soul.
The two of them together are such a power couple and I could feel the positive energy radiating from them, their joy and happiness.
Also, this book made me hungry. There was so much good food in there and I want to try it all! I want a day full of eating, it sounds amazing.
Generally this book is a perfect mix of fun and serious themes, interwoven with each other. The troubles and joys of fame, being afraid of the future, not fulfilling expectations. Fleeing own security, witty dialogues and cool old ladies. I really liked this!
Rating: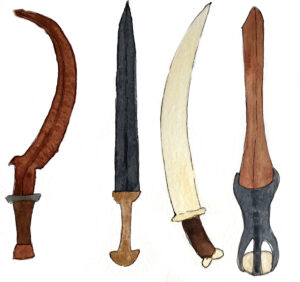 ---

Book: Red, White & Royal Blue | Author: Casey McQuiston | Publisher: St. Martin's Griffin | Published: 14th May 2019 | Pages: 423 (Paperback) | Genre: contemporary, romance, NA | Rep: bi, gay, trans, Mexican-American | TW: drugs mentions, alcohol, paedophilia mention
What is it about?
First Son Alex Claremont-Diaz is the closest thing to a prince this side of the Atlantic. With his intrepid sister and the Veep's genius granddaughter, they're the White House Trio, a beautiful millennial marketing strategy for his mother, President Ellen Claremont. International socialite duties do have downsides—namely, when photos of a confrontation with his longtime nemesis Prince Henry at a royal wedding leak to the tabloids and threaten American/British relations.
The plan for damage control: staging a fake friendship between the First Son and the Prince. Alex is busy enough handling his mother's bloodthirsty opponents and his own political ambitions without an uptight royal slowing him down. But beneath Henry's Prince Charming veneer, there's a soft-hearted eccentric with a dry sense of humor and more than one ghost haunting him.
As President Claremont kicks off her reelection bid, Alex finds himself hurtling into a secret relationship with Henry that could derail the campaign and upend two nations. And Henry throws everything into question for Alex, an impulsive, charming guy who thought he knew everything: What is worth the sacrifice? How do you do all the good you can do? And, most importantly, how will history remember you? (goodreads)

What did I think?
I am so, so in love with this book. It definitely makes my favourite books of 2019 list. It's so much fun! RWaRB is one of those stories where you really, really do not want to stop reading and it goes into an endless spiral of "just one more chapter". First of all, it's hate-to-love which is my favourite and then it has such brilliant characters!
Alex is such an idiot who can't always keep his mouth shut. He's restless and full of energy and likes lists. He usually thinks of others first but makes a lot of jokes about being self absorbed. He has such a big heart and is actually the cutest person in existence.
Ok, no. He has to share the title of cutest person with Henry because oh my god! He's so sweet and caring and swears so much! Both of them do and I loved seeing so much swearing. This might sound weird but I swear a lot and always kind of miss it in books? Isn't it kind of normal to swear?
Anyways, Alex and Henry are such a brilliant couple with fun moments and emotional ones and they're so good together with their nightly calls and emails and just generally all their interactions made me either laugh or cackle or want to hug the book. I love love love them with all my heart.
And their families and friends!!! I would kill for most of them!!!! I mean both of them have freaking amazing sisters who don't take shit from anyone. Both June and Bea and protective of their brothers and would do anything to keep them out of harm's way. And Pez and Nora, the best friends are amazing as well. Just the whole gang is so perfect and I want to keep them safe. Then there are the parents and the staff and can I just say that I can't get over how fucking great all of them are.
Just. My head goes asdfghjkl thinking about this book and its characters and I hope you understand what I mean by this because apparently I can't form any sentences that correctly say what I feel. And so there's only one thing to say: Do yourself a favour and read this book.
Rating: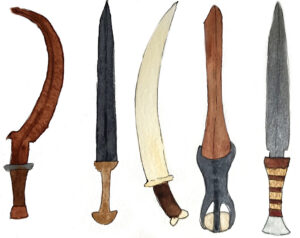 ---
Have you read these books? What did you think?