You know how it's 3am and you go to NetGalley just to check out what's on there and end up requesting everything that sound interesting? Yeah, that was me, in my romance reading phase, requesting all cute sounding romance books. And The Reunion definitely sounded like something I'd enjoy and I was very happy when I was approved for it. Continue reading this review to find out if I also ended up enjoying it!

Synopsis
School reunions: the perfect opportunity to catch up with old friends, dazzle old foes, and basically show everyone that your life could not be going better.
But for Lucas O'Rourke and Posy Edwins this isn't quite the case. Lucas is about to lose his business unless he finds an investor fast, and Posy's father has cut her off financially, just when she needs to get to Hawaii. And a reunion is the worst moment to come face-to-face with your rival. Ten years ago they hated each other, what could have changed since then?
As tensions rise, Posy comes up with a plan to solve both their problems, all she needs to do is persuade Lucas to go along with it. Trouble is, how do you ask your high school enemy to pretend you're madly in love when everyone knows you don't get along? And what happens when that plan involves a wedding, honeymoon and an old school bylaw stating that the school will pay for the entire event…
Surely Posy has thought everything through, hasn't she?
Book: The Reunion | Author: Elizabeth Drummond | Publisher: HarperCollins UK | Published: 10.06.2022 | Pages: 298 | Genre: romance | TW: cheating, loss of loved ones (in the past)
---

Big sigh. I wanted to like this so much. I loved the concept… but it really, really wasn't for me. There were a few things I enjoyed, mostly the friendships the protagonists had with their best friends. I especially liked Tara, Posy's best friend. I loved how she just doesn't stop her mouth from saying the first thing that comes to her mind and that she's always right with what she says. I'd like to be her best friend, too.
Probably my main problem was that I didn't like either of the protagonists. It already starts with the prologue set during Lucas and Posy's time at school, where Posy is the popular party girl and Lucas only thinks about his lists and a good job and like… the mindset. Fast forward a few years and nothing has changed. Posy gets angry with her father because he stops giving her money until she does something useful with her life. She wants to become a photographer and has a chance to be a part of a photography panel in Hawaii. Without her father's money however, she can't go there. Because she's broke.
And I don't understand it. She grew up with money, has an older brother and a father knowing how to use it, how to keep it and make even more and she just throws it out of the window without a second thought, resulting in her idea to marry her high school nemesis because she's that broke and needs the money. I'm sorry but I can't believe that she's that naive, when it comes to both the money and the marriage proposal.
While she does develop a bit during the course of the story, it all just didn't make any sense to me. Everything went very fast.
Same with Lucas. He hasn't really changed since school and still wants an in with the rich people. The same rich people he despised in school and still doesn't like. I don't really understand his motives and why he so desperately clings to this sort of life even when he has realized several times that this isn't for him, not really.
I also didn't like their relationship and its development. Within a month, the two of them go from hating each other to falling in love through a ridiculous scheme. And when I say ridiculous… I'm sorry but I need to elaborate. Their school has this bylaw that when the headboy and headgirl from the same year marry, the school will pay for it. First of all, why?
Mh. Then there's the headmistress of the school who, of course, doesn't want to pay for the wedding and sends one of the teachers to accompany Posy and Lucas to every meeting and to practically spy on them to get the school out of this whole affair and it truly read like the cartoon villain and his right hand launching themselves on the protagonists but failing each time. It was simply hilarious to read at some points.
To be quite honest, I couldn't really take any of the characters seriously. They didn't read much like real people and more like cardboard cutouts with some character traits painted on them.
The whole plot was just impossibly fast and I would have liked more details and more story, more pages in general to develop both the characters and their relationships. The Reunion definitely had a lot of potential but it kind of failed to bring it out in the story. I really wish I would have liked this more, but I simply didn't.
Rating: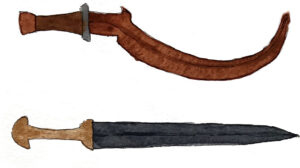 YOU MIGHT ENJOY THE REUNION IF YOU LIKE
childhood enemies to lovers | opposites attract | woman from wealthy background & man from middle class | rural Britain | roses | marriage of convenience | fake dating
---
---

Have you read The Reunion? Have you been to some sort of reunion in your life? What books with the fake dating trope would you recommend?
---
---
Until next time,