Since July, I've been in a romance reading mood and on a whim, I sometimes download books on my kindle at 3am. I then forget I did so the day after, but sometimes when I really don't know what to read from my physical TBR, I get the kindle out and look through my library. I forgot about The Wedding Date, of course, but the title spoke to me when I saw it again and I decided to make it my next read!

Synopsis:
On the eve of his ex's wedding festivities, Drew Nichols is minus a plus one. Until a power outage strands him with the perfect candidate for a fake girlfriend…
Agreeing to go to a wedding with a guy she gets stuck with in an elevator is not something Alexa Monroe would normally do. But Drew's proposal proves hard to resist.
After their wedding date turns into a whole weekend of fun in San Francisco, Drew and Alexa return to their all-consuming careers – his in LA and hers in Berkeley. Too bad they can't stop thinking about each other…
It could be the long-distance dating disaster of the century – or Drew and Alexa could be just a flight away from what each of them truly wants.
Book: The Wedding Date | Author: Jasmine Guillory | Publisher: Headline Eternal | Published: 30.01.2018 | Pages: 322 | Genre: Romance | Rep: Black MC | TW: Alcohol, racism | Tropes: fake dating

Review:
Have I decided yet if I enjoyed this book? No. Will I try and write a review anyways? Yes. And here it goes.
The Wedding Date wasn't a bad book. It just wasn't what I expected at all. I was looking forward to a lot of fake dating, some family drama and funny, witty dialogues. What I got was not… that. Well, there was fake dating, but quite a few people knew it was fake. And the official relationship came far too quickly.
Anyways, maybe I should start with the characters. I have to admit I wasn't Drew's biggest fan. He's a pediatrist, supposedly good with children and all around very charming. But I found him a bit flat and onedimensional and not exactly the brightest candle on the cake. The last thing is nothing bad per se, but I just couldn't combine his character with his character's reputation.
Alexa on the other hand was written really well. She's a determined Black woman who has made space for herself in the world and knows what she wants from life. She's sometimes afraid to get those things, but I love how she's overcoming her doubts and how she speaks her mind if necessary.
The two of them meet in an elevator where they share snacks Alexa originally brought for herself and her sister. The sister is basically irrelevant until the end of the book but has apparently a very important place in Alexa's life. If there is one woman who has an important place there, it's her best friend Maddie, but she only appears when Alexa has need of her fashion experience.
So, back to the elevator. It stops for a really short time, I was a bit taken aback by how Drew basically gets into Alexa's bag for the snacks, and then he decides to ask her if she wants to be his fake date for his ex's wedding.
She agrees on a whim and down the fake dating road we go. I really liked the fake dating part up until they start a relationship without calling it one. Up until that part, I really enjoyed the book but then nothing really happens anymore. The two of them just fly back and forth and do things? If I wanted to read about flying through California, I probably would have read a travel report or something.
It just got really boring at that point and I thought about dnf'ing the book altogether, but decided against it and pushed through. Well, I did get an unsatisfying end, many unanswered questions (especially about Drew's past and former relationships) and the wish to read something with an actual plot.
Did I say this wasn't a bad book in the beginning? Well, the more I think about it, the more I want to take this back. For me, it was. But that is a very personal thing and the writing and (lack of) plot just weren't for me. If you like soft stories that are basically slice of life with a dash of new romance, then The Wedding Date is definitely the book for you.
Rating: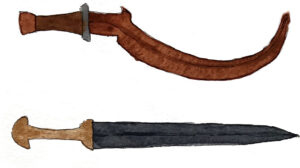 ---

Have you read The Wedding Date? What did you think? Have you read any other books by Jasmine Guillory? What is your favourite story with the fake dating trope?
---
Until next time,