Hoohoo,
yes, it's the day. Valentine's has arrived and that is the perfect time to talk about OTPs. Yes, plural, because let's be real, who has only one OTP? They're not just ships anymore. Whatever. In this, I will concentrate on canon couples, not the ships that did not sail (byebye, Dramione).
Please note, that this post might be a bit spoilery, some of the couples only come together in the second or third book in a series.
---
Nina & Matthias from Six of Crows by Leigh Bardugo
How cute are they? They were enemies at first and then they become one of the cutest couples in all of Grishaverse? Yes!! And they love each other so much? YES!!
Lazlo & Sarai from Strange the Dreamer by Laini Taylor
Ok, first of all, that book is so beautiful! Everything about it? Beautiful! The tragedy of Lazlo and Sarai and their romance that can never really be but is also the realest thing in all of Weep? Beautiful! I just want those two to be happy, and if it's only in their minds, then so be it. But I just… I love them with the whole of my heart.
Cinder & Kai from the Lunar Chronicles by Marissa Meyer
To be honest, all the couples in the Lunar Chronicles are amazing. And really cute. And kick-ass. I don't even know why Cinder&Kai are my favourites. But they are so awkward, yet so sure in what they want and they can pretend to know what they are doing when ruling their countries. And they just fit so well.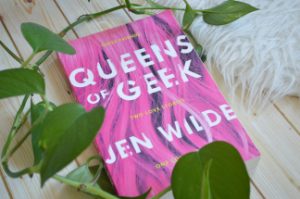 Marguerite & Paul from the Firebird trilogy by Claudia Gray
In the beginning I wasn't too sure about those two. But the deeper I got into the story, the more I was invested with them. Their love spans across dimensions and even though they could be happy without one another, they still decide to be together. And I love how far they go for each other.
Gabriel & Nathan from Half Bad by Sally Green
Oh boi, what a couple. And what a time it took until they finally got together! After Nathan being stupid and going for the wrong person, he finally comes to his senses and sees how amazing Gabriel actually is. And they have such a rash, burning love, but so true and deep. Gabriel being the one using his mind, always taking care of others, Nathan the fighter, the reckless one. They complement each other perfectly.
Taylor & Jamie from Queens of Geek by Jen Wilde
While I like Charlie and Alyssa, I love Taylor and Jamie even more. Their love for each other is so soft and cute and full of fluff. They've known each other for years and have been best friends, both not wanting to destroy that by admitting their feelings to each other. But when they do, it's just SO CUTE! SO CUTE! I love how they interact with each other and how much they care for each other and how much they understand each other.
Patroclus & Achilles from The Song of Achilles by Madeline Miller
Does that even need an explanation? I don't know what to say, except my heart aches whenever I think of them. I can't really put into words how much I love those two and if you haven't read the book, please, please do so!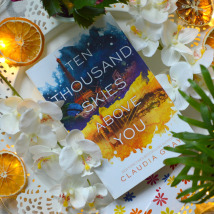 That's it! These are my favourite couples. I like a lot of couples, but those are the ones I always come back to. Others are favourites. Here we have the all time favourites.
Who are your favourite literary couples?